Newsletter October 2014: Artist In Focus – Walton Ford
October 7, 2014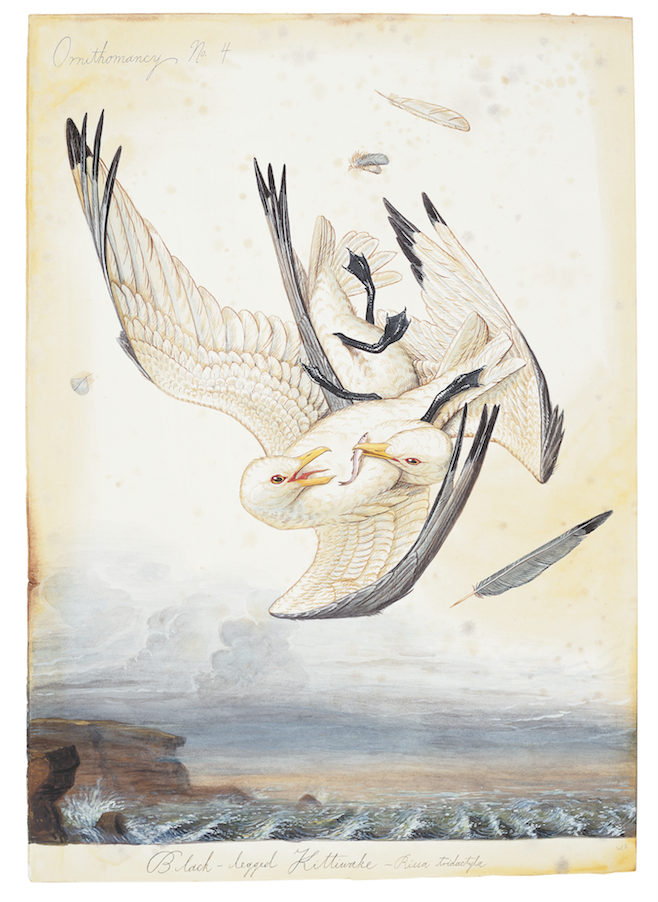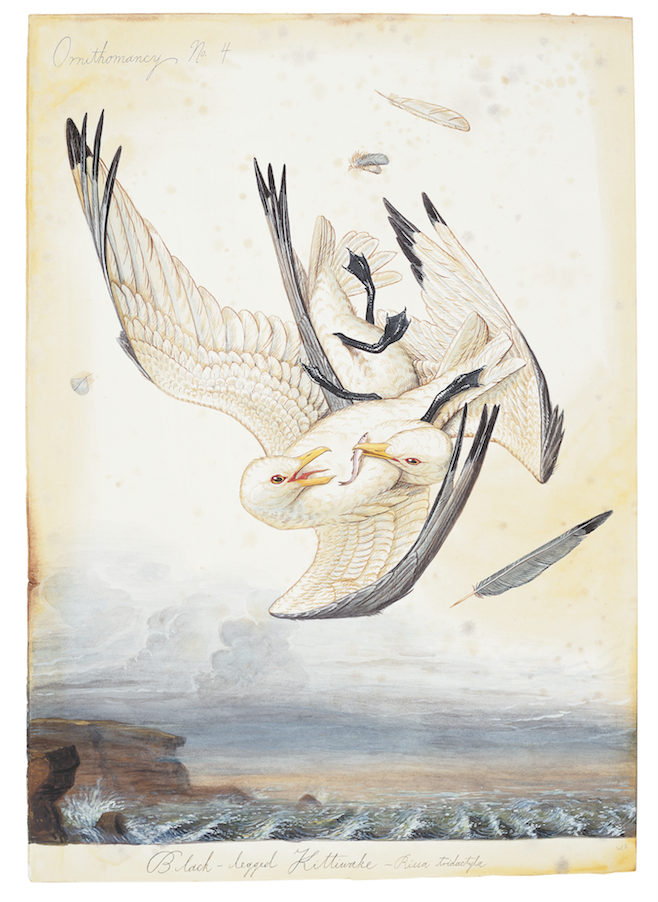 Walton Ford (b.1960)
Appropriately indebted to the natural history paintings of Audubon, Walton Ford's work forces us to contemplate both the similarities between humans and animals, and our historic impact on the natural world. In 2006, a solo exhibition of his monumental watercolours was organized by the Brooklyn Museum. The exhibition travelled across the USA to great critical acclaim, and gaining a cult following for the artist. In 2010/11, Bestiary, his travelling European retrospective, established him as the most important painter of animals working today.
The Work
Large in scale, and meticulous in their detail, Walton Ford's paintings reflect the intimidating power and beauty of the natural world. Drawing upon historical and literary references, there is a story behind each picture, often creating portraits of specific animals. Working almost exclusively in watercolour, his images are often violent, sexual, cruel and bizarre, highlighting the human characteristics of the animal world. The homage to Audubon is an essential part of the artist's process, and the titles of his work typically incorporate the Latin name of the animals depicted. As his biography by the Paul Kasmin Gallery suggests, "although human figures rarely appear in his paintings, their presence is always implied".
The Market
Walton Ford's work has always enjoyed a popular appeal and a strong collecting base. The large scale and challenging subject matter of his work have not proven a hindrance, and his slow production and limited output means that new work is quick to sell on the primary market. On the rare occasions that his work appears at auction, the prices have proved very strong. His secondary market received much attention with the sale of the Halsey Minor Collection at Phillips in 2010, coinciding with his travelling mid-career retrospective. La Fontaine, a large-scale depiction of a lion fighting a crocodile, doubled its top estimate making nearly $750,000, and the giant 2008 tryptich Loss of the Lisbon Rhinoceros narrowly broke the million dollar mark. A new auction record was set in May this year, when Bitter Gulfs achieved $1,445,000. This coincided with Ford's most recent solo exhibition, at The Paul Kasmin Gallery in New York, who represent the artist exclusively.
If you would like more information on collecting Walton Ford, please contact us at: art@35.176.144.116